{"marketplace":"marketplace.php","search_page":"marketplace.php?page=search","category":"marketplace.php?page=search&category=","load_products":"marketplace.php?page=search&phrase=","product_details":"marketplace.php?page=product&id="}
Back to marketplace
Logic ERP
Well-organized Retail outlets offering readily available product and services for happy customers, is the beauty of Modern Retailing! However, challenges to efficient retailing are numerous like centralized control to independent business applications, High-speed information processing/access across the network, optimized warehousing and logistics, cost-effective Human Resource and Customer Relationship Management.
Modular Architecture of Logic ERP offers most optimized solutions to all format retailing
Logic ERP is complete suit for Enterprise Resource Planning. Its modular, scalable, integrated architecture is capable enough to support all formats of retailing like Company-owned-Company Operated (COCO), Company-owned Franchise Operated (COFO), Shop-in-shop (SIS), Large Format stores (LFS), Franchisee owned and Franchisee Operated (FOFO), Franchise owned Company Operated (FOCO) etc.
Logic ERP is designed to create, deliver and optimize customer experience. It is capable to handle most complex inventory mix. It offers flexible organization structures with multiple operating units, retail outlets, warehousing and supply points. Assisting top management with user-defined profiles, it helps them dynamically control business operations (Dynamic pricing, Rewards, and Customer Loyalty Programs, Promotional and Marketing programs) remotely with access to unified databases. Facilitating various retail operations like tracking and directing sales workforce, accepting and tracking sales order, customizing documents and reports, financial accounting and billing, it streamlines various retailing processes at clients ease.
HO / In-Store Operations Management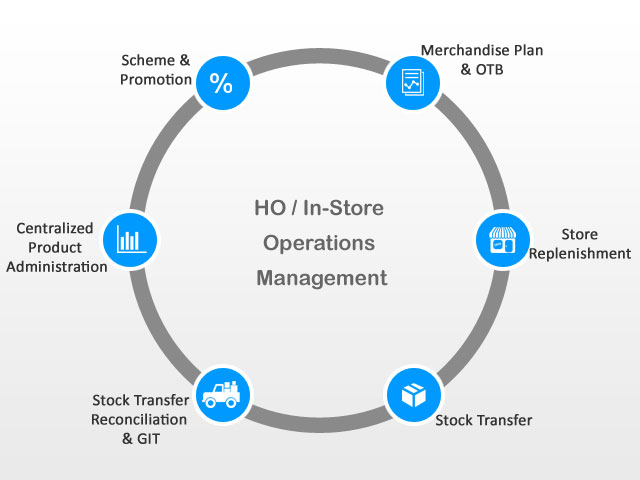 Logic ERP eliminates problem of manually replicating data from stores to Head Offices and vice versa. Providing real-time access to a unified database from predefined user-profiles, it reduces error rates in data recording and processing. Also, rich functionalities privilege important users at HO to dynamically define retail enterprise and organization-wide policies, to be mirrored at all ends.
Centralized managed Price Administration for Products / Services.
Inventory control & Centralizing procurement system.
Financial accounting for a retail & franchisee.
Centralizing controlled stock auditing.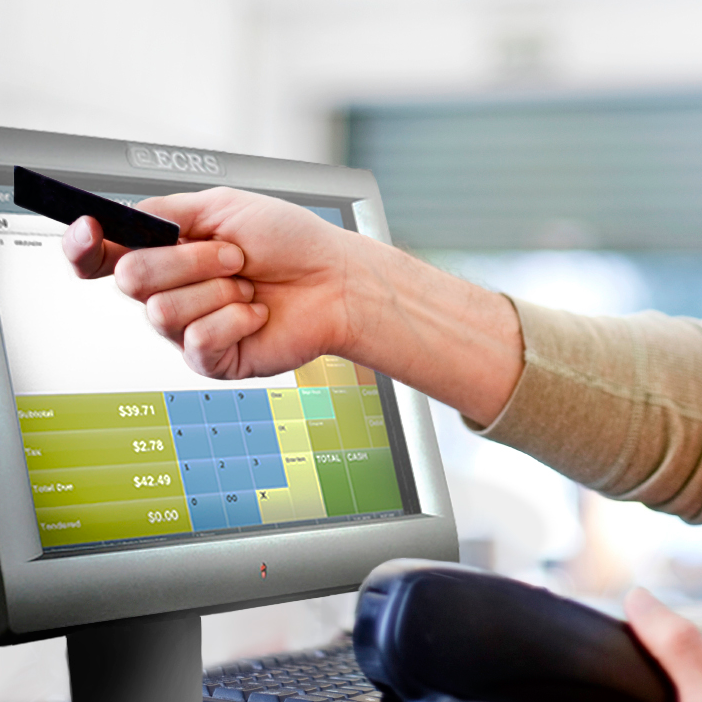 Retail POS, the customer interaction point for sales & services ideally need to be robust, comprehensive and rigid. LOGIC POS, In fact, a niche POS solution featured with not generic but the vertical-specific approach for all pos related to supermarket, Apparel & Fashion(AFS), pharmacy & textile or fabric. LOGIC provides unique features to manage tailoring concept, bale & lot handling, multiple units of measurement (PCS, grams, Litre, and meter) and weighing machine integrated.
Payment by Different Pay Modes like Cash/Credit Card / Debit Card / Coupon / Cheque / DD / Debit to Customer Advances/Credit Note/Gift Voucher/Multiple Gift Voucher.
Multiple Barcode – SKU / Lot Number / EAN / OEM Barcode / IMEI Number / Serial Number / Unique Piece Barcode.
Picking up promos on SKU (BOGOs, Happy Hours, additional discounts).
POS User wise transaction monitoring for sales incentives and bonus.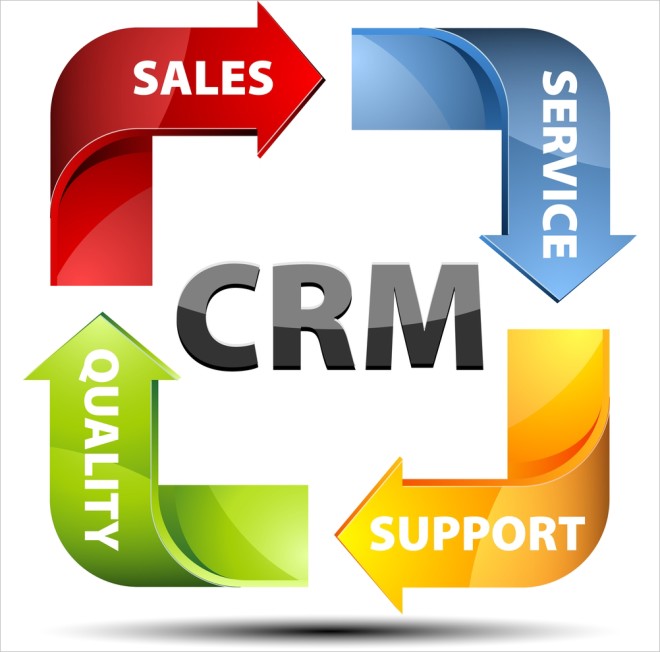 Smart CRM solutions are the need of every business operating in high-competition markets. Logic ERP creates a 360 º view of customers, customer demographics, and customer segmentation to help you analyze their identity requirements and implement strategies to satisfy them optimally.

Fostering customer and prospect relationships requires running of promotional and loyalty programs based on consistent and information. ERP facilitates defining rewards points, tracking customer points, redeeming points based on customer preferences, customer-buying behavior, and customer segmentation.
Loyalty Point earning and redemption definition as per customer demand
Real-Time loyalty point across all POS
Cardless loyalty program - Mobile Number as a Customer ID
Discount card & Gift Voucher administration real-time across all POS and restricted category wise & sale volume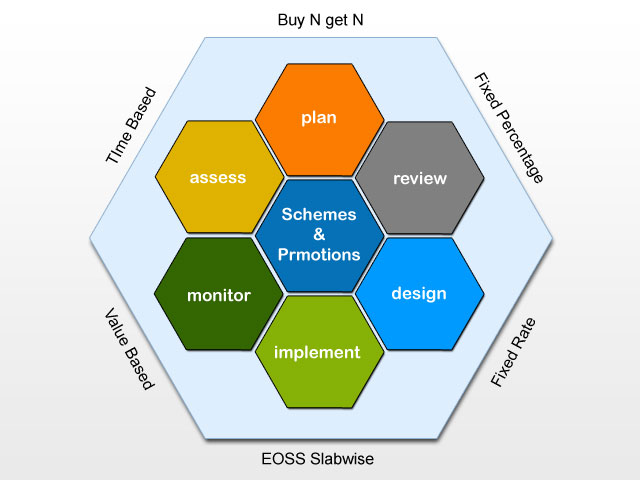 Logic ERP assists important users at the corporate level to remotely define Schemes and promotions, assign target locations, start and end date, as per their strategic marketing policies, to be dynamically replicated over multi-retail points and outlets. Features like dynamic pricing help managers to save on inventory with short lifecycle, avoid overheads, and run a profitable promotional campaign for organizational success.
Both Real-time as well as synchronized centrally created promotions
Time-based promotion as well as category wise implication
Dynamic promotion tool
Promotional sale & Normal sale comparison across different clusters of POS
Merchandising and Assortment Analysis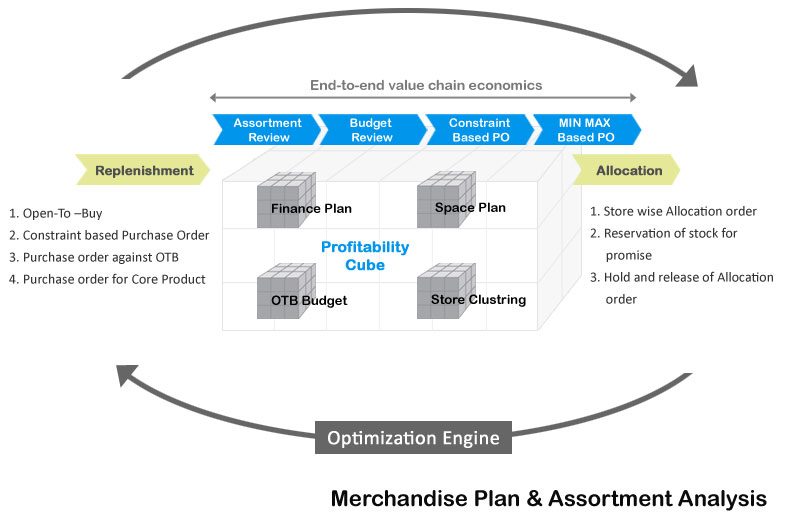 Our ERP simplifies the process of merchandising and assortment planning right from analysis to execution, helping to put right assortments in the right stores to deliver most profitable outcomes. Custom functionalities like sales analysis, sales control, purchasing, inventory management, helps to frame customer centric assortment strategies, reduce out of stocks, markdowns, and improved margins, determine assortment and buy quantities by channel, cluster stores for cost-effective merchandising.
Financial & OTB budgeting top to down & bottom to top
Store clustering and Space plan
Review of assortment & its execution
Constraint-based Purchase Order creation as well as MIN & MAX ordering
Omnichannel retail brought many challenges to ERP implementation like synchronizing inventory and store interfaces with web and beyond. Logic ERP supports Omnichannel retail enabling retailers, manufacturers, distributors, to break free from integrating disparate information and functionality and migrate to single unified platform. This centralized control ensures high flexibility, fast time to market, advanced monitoring and control capabilities.
Unified Data Layer across Brick & Mortar Store, Online shopping cart, B2B.
Unified Business Layer for inventory across all touch point.
Unified Client Presentation Layer across Brick & Mortar Store, e Commerce, B2B.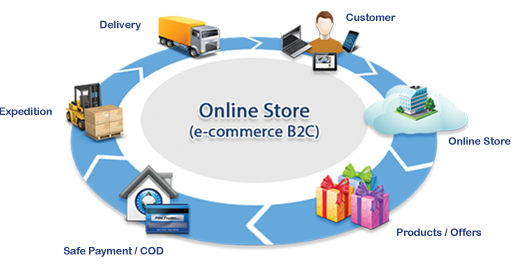 Logic ERP encourages online retail integrating e-commerce portals to streamline operations. It provides you rich functionalities to manage multiple online stores, manage sales channel, inventory from custom modules of ERP systems. Cloud-based integration instantly uploads products and business data to e-commerce websites. Also, managers at the corporate level enjoy the liberty to dynamically define online promotion and marketing programs to be simulated at all online stores.
Manage relations with your business trading partners with effective communication and smooth information flow. Logic ERP facilitates communication between related business entities with effective back office integration. The two-way integration assists business players to reduce costs of communication and save on time crucial to efficient running of business operations.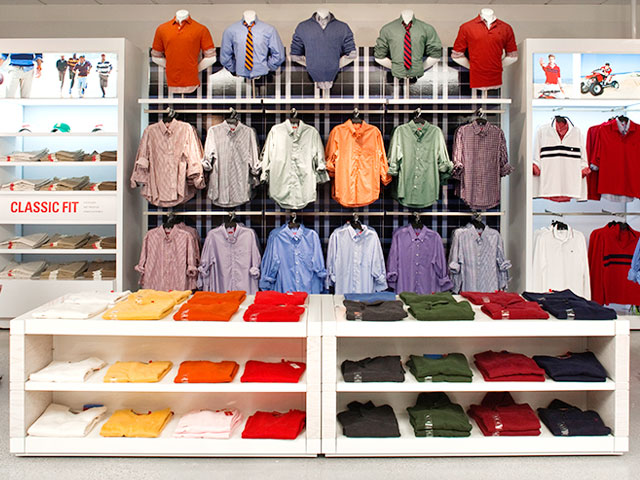 Avoid out-of-stocks, out-of-size, reduce inventory costs, organize and categorize inventory and determine accurate figures of demand and supply with custom modules of Shop-in-shop management. Integration with finance and accounting, inventory and warehousing, logistics and shipment, sales and purchase functions stimulates efficient recording and processing of business transactions.