{"marketplace":"marketplace.php","search_page":"marketplace.php?page=search","category":"marketplace.php?page=search&category=","load_products":"marketplace.php?page=search&phrase=","product_details":"marketplace.php?page=product&id="}
Back to marketplace
iSpring
End-to-end solution to launch eLearning in 1 day. Software for eLearning to create, deliver and manage corporate training. Try free for 14 days!Customers worldwide love iSpring products because they're super easy to use, yet swift and reliable, powered by our award-winning technology.
eLearning Software That Works
iSpring Suite 9.7
Fast eLearning authoring toolkit
Create interactive courses and assessments in record time. No training required!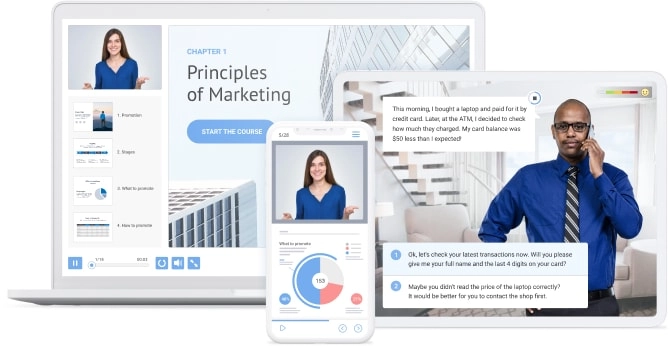 Educate and engage through video
Easily record video lectures, watch-and-repeat tutorials, software simulations and other visual content that will motivate your learners to complete courses well before the deadlines.
Develop communication skills with interactive role-plays
Train your sales representatives and call center operators in a safe-to-fail environment with iSpring Suite. Turn existing scripts into captivating role-play simulations. Simply choose a character and build the dialogue scenario in a super easy drag-and-drop editor. No design or technical skills required.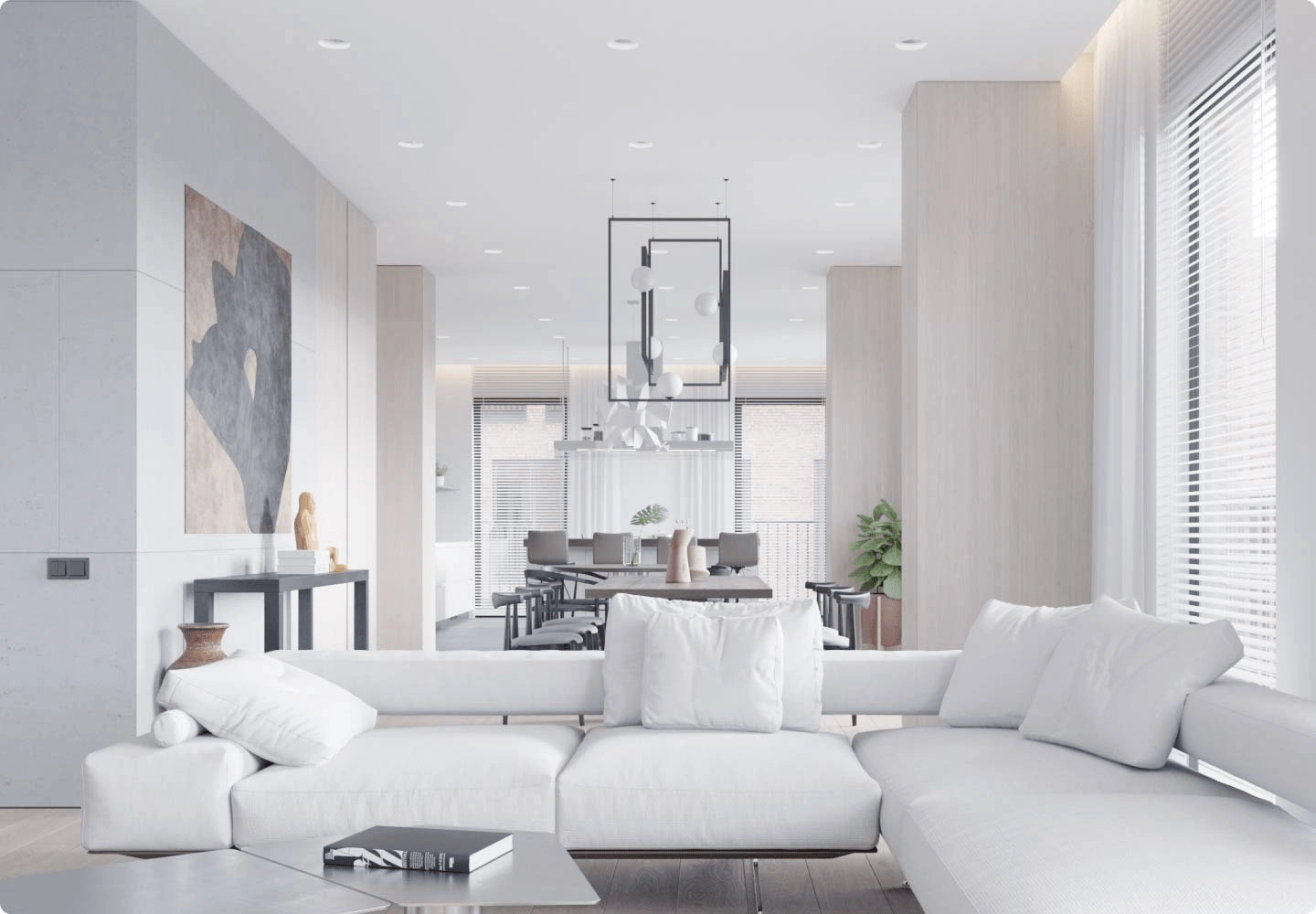 Ready-to-go course templates
You can put together a professional-looking course quickly with beautifully designed slide templates. You might even get new ideas on course structure and slide layout.
30,000 character images
Make your content more relatable by adding characters of different ages, ethnic groups, and professions. There are over 400 photos of each character with a variety of emotions, facial expressions, standing poses, sitting poses and photos in motion to create any learning scenario you can imagine.
Backgrounds and locations
Forget about scrolling through stock photos in search of the right backdrop. Select from over 230 backgrounds: shops, airports, banks, offices, hospitals, classrooms, apartments, streets, etc.; any location you might need.
Images, icons, and controls
Enhance your courses with various visual assets like buttons, switches, icons, tablets, paper clips, and more. All assets are designed to match each other perfectly, so all your slides look consistent and beautiful.
Share courses and collect feedback
iSpring Cloud is a fast and secure way to collaborate with your team and subject matter experts. Everyone with a link to your course will be able to view it and leave feedback, even without PowerPoint or iSpring tools.
Truly mobile courses
iSpring content displays perfectly on any device, including PCs, Macs, tablets, and smartphones (with Windows, iOS, and Android OS).
Create once, view everywhere
You don't need to do any extra work, manually tweaking the course for different devices. iSpring courses automatically adapt to any screen size and ratio.
Play courses offline
With a native mobile app, iSpring Play, learners can download courses to their mobile devices and access them offline.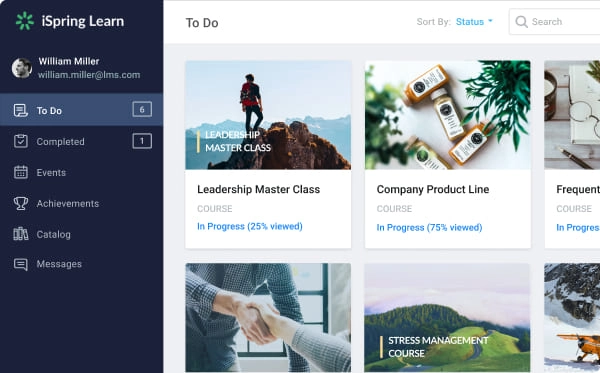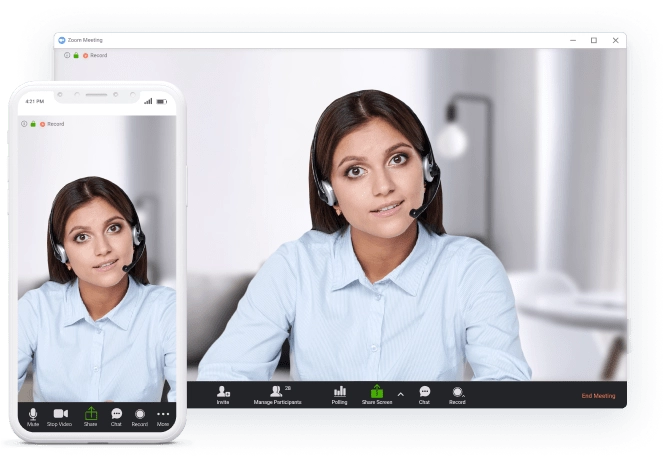 Online meetings and webinars
Set up live communication with screen sharing and chats right in iSpring Learn. Online meetings are available from any device and recorded in HD-format for future playback.
Jobs that can be done with iSpring
Onboarding
Welcome new hires and get them productive faster. Quickly introduce employees to products, processes, and corporate culture.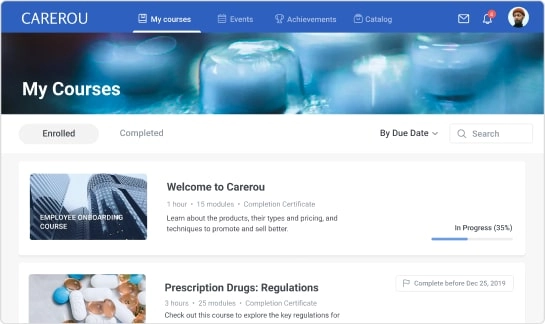 Fast
With iSpring's superior technology under the hood, you are always faster than others.
Easy
iSpring's intuitive user experience makes the LMS super easy for both learners and training administrators.
Fair price
Award-winning technology at the best price. No hidden fees for storage or bandwidth.
Training management on autopilot
iSpring Learn LMS automatically manages training deadlines, as well as sending invites and reminders so that you can focus on what's truly important.
Comprehensive reports
Monitor the learning progress of every team or individual. Stay informed and make decisions faster.
Industry-leading integrated authoring tool
Unlike other LMSs, iSpring Learn comes with an award-winning authoring tool, iSpring Suite. It helps you develop interactive courses, quizzes, and branching scenarios in record time.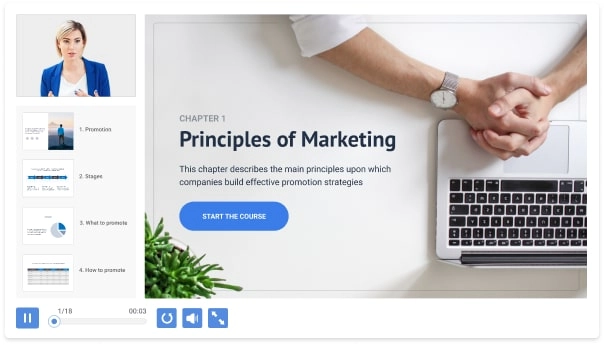 Integrations and security
Learning portal with your branding
Make your learning management system consistent with your brand. Use your domain, logo, and corporate colors.
Integration with your IT ecosystem
iSpring Learn LMS can share data with your HR system, CRM, and other back-office systems via iSpring APIs.
Data security guarantee
All content, personal data, and statistics are securely stored on servers in the USA and in Europe. iSpring is fully compliant with GDPR and similar regulations.
Customers
Available plans
iSpring-Learn
₹0.00Rs
₹
Rs
/ Monthly
₹
Rs
iSpring-Suite
₹0.00Rs
₹
Rs
/ Monthly
₹
Rs