{"marketplace":"marketplace.php","search_page":"marketplace.php?page=search","category":"marketplace.php?page=search&category=","load_products":"marketplace.php?page=search&phrase=","product_details":"marketplace.php?page=product&id="}
Back to marketplace
TokenEx
TokenEx is an Oklahoma-based data security company. Our Cloud Security Platform protects sensitive data to strengthen our clients' security postures while future-proofing their operations.
We Secure Your Sensitive Data
Our Data Protection Platform safeguards the world's most sensitive data for some of the world's most profitable companies.
GET SECURE. GET COMPLIANT. GET BACK TO BUSINESS.
For many businesses, data security comes at the expense of data utility, creating a conflict between compliance and commerce. TokenEx's Cloud Data Protection Platform aligns these critical operations to achieve overall organizational success.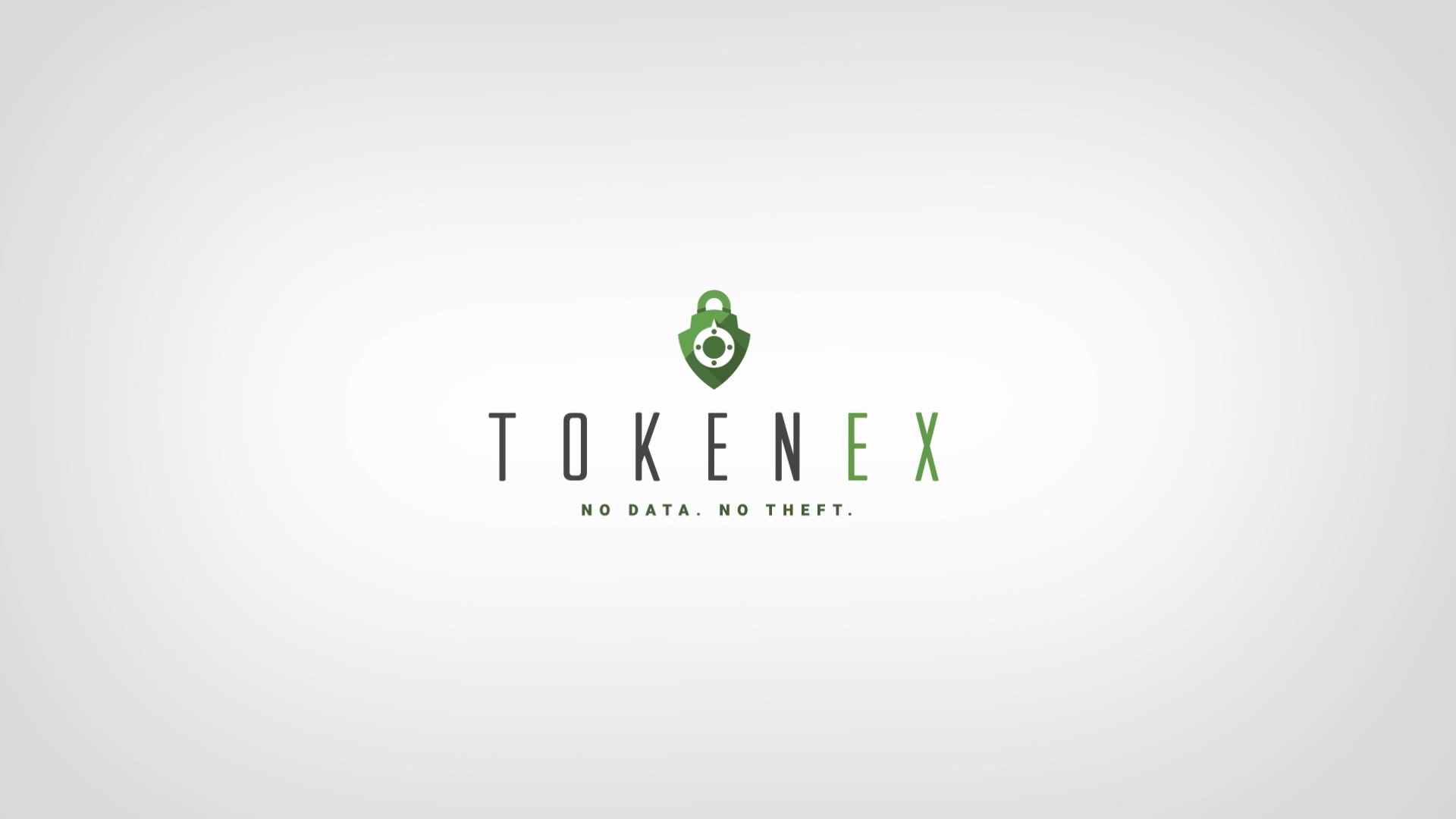 SECURITY SIMPLIFIES COMPLIANCE
Removing sensitive data minimizes risk and reduces the cost and complexity of compliance.
UNIFICATION IMPROVES BUSINESS INTELLIGENCE
Consolidating data via a single platform unifies your systems, processes, and analytics.
FLEXIBILITY ENABLES FREEDOM
Implementing adaptable technology helps maximize the value of your digital operations.
How to Choose a Tokenization Solution
Gain a better understanding of the questions your organization should be asking when it comes to selecting the right tokenization solution by downloading our free ebook now.
Data Security Products: Tailored Tokenization Tools
TokenEx's suite of products supports nearly any environment and data set. Whether your need is payment- or privacy-based, we have the right products to secure your data.
Tokenization that Works for You
TokenEx provides effective data security products and tokenization options for your evolving needs.
Browser Implementations
Choose from two options to secure data on your website: browser-based encryption or our iFrame, both of which maintain the look and feel of your website.
Mobile Implementations
Whether your app is native or web-based, we have the right products for you. If you want to retain complete control over how your mobile application secures data, use our public-key cryptography.
Transparent Gateway
With an easy implementation, our patented payment gateway gives you maximum flexibility with minimal disruption to your existing system and business processes.
Token Services API
Maintain complete control over the token life cycle, from creation to validation and deletion. You can also easily integrate the TokenEx platform with CRMs, ERPs, ESBs, and other internal systems.
Batch
Process large volumes of transactions and utilize account-updater services with our managed file transfer capability — without introducing PCI scope into your environment.
P2PE
This feature lowers risk and minimizes the cost of PCI compliance by enabling you to receive tokens for data captured from point-of-sale devices or PIN pads at brick-and-mortar stores and call centers.
Ecommerce Package
This suite of products is designed specifically for ecommerce merchants who want to minimize the scope of cardholder data in their environments during card-not-present transactions on their websites and/or mobile applications.
Mobile API
Integrate tokenization with your native mobile applications by using the Mobile API, a software development kit that enables merchants to capture cardholder data for mobile payments from customers' iOS and Android devices.
Account Updater
TokenEx's Account Updater enables our clients to refresh stored cardholder data to maintain accurate payment information for their customers. The result is fewer declines, increased consumer satisfaction, improved business retention, and reduced overall costs.
FULL PAYMENT SUPPORT
Gain unparalleled support and versatility across multiple environments and acceptance channels. TokenEx's product offering can support both card-present and card-not-present scenarios to meet all of your payment needs.
WE GROW WITH YOU
As a former startup, TokenEx knows what it's like to be a growing business. Our platform's flexibility and scalability mean that we can grow with your company to meet your needs even as they evolve over time.
EXPERIENCE AND EXPERTISE
Founded in 2010 by two former Qualified Security Assessors, TokenEx has a strong background in cybersecurity and compliance. As our platform grows, we strive to best serve our customers and meet their security and compliance needs.
SECURE ANY DATA SET
Although we pride ourselves on offering a comprehensive PCI solution, we also recognize the importance of securing privacy data in an increasingly privacy-focused world. We are not strictly a payment platform — we can secure any data set.
TokenEx Browser Implementations
Looking to secure the data captured on your website? You can utilize several TokenEx products to ensure your data is protected.
iFrame
MAXIMIZE PCI SCOPE REDUCTION.
Our hosted iFrame easily integrates with the look and feel of your checkout page while providing maximum security and scope reduction.
Browser-Based Encryption
REDUCE PCI SCOPE WHILE MAINTAINING FULL CONTROL.
Browser-based encryption is another strong option for organizations wishing to secure sensitive data in the browser.
TokenEx Mobile Implementations
From native to web-based applications, your organization's software can use TokenEx's Cloud Security Platform for mobile tokenization to secure the sensitive data it receives.
We Grow With You
MOBILE TOKENIZATION DESIGNED TO WORK TOWARD YOUR FUTURE GOALS.
We know what it's like to be young and growing. We enjoy partnering with enterprise organizations and helping them expand.
Support Mobile Traffic
REACH YOUR CUSTOMERS WHERE THEY ARE — ON THEIR PHONES.
According to Statista, more than half of site visitors in 2018 were mobile users. When the majority of your web visitors are on their phones, it's important to have a secure mobile presence.
Any Processor, Any Endpoint
TokenEx's patented Transparent Gateway is processor-agnostic, meaning we can send sensitive data to any payment gateway, processor, service provider, or other endpoint.
Secure Data in Transit
SEND API CALLS TO THIRD PARTIES WITHOUT NEEDING TO DETOKENIZE.
Using the transparent payment gateway API, you can send sensitive payment and privacy data while it's still tokenized — fully secure and desensitized.
Transparent Integration
DON'T INTERRUPT YOUR CURRENT PROCESSES.
The Transparent Gateway is built to work in the background, enabling your organization to keep existing business operations with few modifications.
Tokenization API Solutions
TokenEx's patented Transparent Gateway is Define how and when your sensitive data will be tokenized and what will happen to it once it is secured, desensitized, and stored.
You Control Your Tokens
MULTIPLE TOKEN FORMATS AND FLEXIBLE API.
The Token Services API provides our customers with complete control over the token life cycle — creation, validation, and deletion.
Flexible Integrations
TOKENIZE DATA WHILE WORKING WITH A VARIETY OF SOFTWARE TYPES.
The Token Services API allows our customers to integrate the TokenEx Cloud Security platform with other internal systems such as CRMs, ERPs, and ESBs.
Batch Tokenization: Efficiency and Security
Process large volumes of transactions using batch files and secure file transfer protocol with our Managed File Transfer (MFT) product.
Account Updater Support
DON'T SACRIFICE FUNCTIONALITY FOR SCOPE OR SECURITY.
Using MFT, customers can utilize account updater services without introducing sensitive information — or PCI scope — into their data environments.
Secure Mass Transactions
SECURE LARGE VOLUMES OF TRANSACTIONS IN A SINGLE FILE.
Using TokenEx's MFT, you can receive nightly settlement files with desensitized tokens instead of sensitive payment data or primary account numbers.
P2P Encryption (Point-to-Point Encryption) for Omnichannel Acceptance
PWith TokenEx, you can secure and desensitize data from virtually any acceptance channel, including P2PE devices.
Brick-and-Mortar Payments
SUPPORT TRANSACTIONS PERFORMED IN PHYSICAL STORE LOCATIONS.
TokenEx's P2PE solution enables data encryption for point-of-sale devices and PIN pads and then securely tokenizes that data before returning the token to your environment. This process reduces PCI scope while supporting a wide variety of devices with minimal integration burdens.
Protect Contact Centers
DESENSITIZE DATA COLLECTED BY PIN PADS AT CALL CENTERS.
TokenEx P2PE solutions are just one of many ways you can remove downstream systems from PCI scope. TokenEx supports a variety of call center PIN pad devices, allowing you to secure and tokenize sensitive data at the point of capture.
Mobile API: Tokenization for Native Mobile Applications
Capture and secure sensitive data entered into native mobile applications, removing them from the scope of PCI compliance.
Native Mobile Applications
CAPTURE SENSITIVE DATA FROM IOS AND ANDROID DEVICES.
The Mobile API is compatible with iOS and Android mobile devices, from which it can tokenize and vault sensitive data entered into native apps.
PCI Scope Reduction
REDUCE YOUR EXPOSURE TO THE PCI DSS BY REMOVING NATIVE APPS FROM SCOPE.
The Mobile API captures, tokenizes, and secures sensitive data entered into native mobile applications, effectively removing those apps from the scope of PCI compliance.
A Comprehensive Ecommerce Tokenization Solution
The TokenEx Ecommerce Package maximizes security and scope reduction — capturing, securing, and desensitizing data before it enters your environment.
Serious Scope Reduction
CAPTURE SENSITIVE DATA FROM IOS AND ANDROID DEVICES.
REDUCE YOUR PCI COMPLIANCE CONTROLS VIA AN SAQ By stacking TokenEx's secure hosted iFrame and Transparent Gateway, you can potentially reduce your PCI requirements to an SAQ-A.
Two Technologies Combined
BENEFIT FROM TWO OF TOKENEX'S MOST POWERFUL PRODUCTS
Our iFrame and Transparent Gateway offer a level of security, scope reduction, and ease of integration that other tokenization providers can't.